プロフィール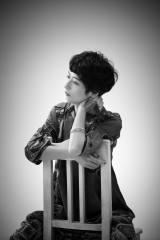 埼玉県出身。
6歳よりピアノを始める。
埼玉県立大宮光陵高等学校音楽科を経て日本大学芸術学部音楽学科卒。
在学時ジェームス&道子・ダン記念奨学生に選出されると共に、ソリストとしてR.シューマンのピアノ協奏曲を演奏。
卒業後はソロ、器楽伴奏等で演奏活動を開始。
国際芸術連盟新人オーディションに合格及び審査員特別賞を受賞。
日本ピアノ教育連盟オーディション全国大会出場。
2015年には自身として初のソロリサイタルを開催。
オールJ.S.バッハプログラムの開催にて好評を博す。
また、近年は演奏活動に加え作曲活動を開始。
WEB CMやアウトドア系番組等への楽曲提供を行う。
アイリッシュダンス専門の伴奏バンド"Toyota Ceili Band" の2nd ピアニストとしても活動中。
****************************
Sanae Kase
I was born in Saitama , Japan.
I started playing the piano when I was 6 years old.
I graduated from Saitama Prefectural Omiya Koryo High School, Music Department, and Nihon University College of Art, Music Department.
While in school,
I was selected as a James & Michiko Dan Memorial Scholarship student and played R. Schumann's piano concerto as a soloist.
After graduating,
I started performing as a soloist and instrumental accompaniment.
I passed the newcomer audition of the International Federation of Arts and received the Jury's Special Award.
I participated in the Japan Piano Education Federation Audition National Tournament.
In 2015,
I held my first solo recital assembled entirely from J.S.Bach's works and got a high evaluation.
In recent years, I have started composing in addition to playing and providing my music for WEB commercials and outdoor programs.
I am also active as the 2nd pianist of the Irish dance accompaniment band "Toyota Ceili Band".